I had a bad habit. But it was a habit that I started to remedy another bad habit.
Oh boy.
I've found Google Reader and Twitter as awesome ways to aggregate content from the web. I read more world/national/local news, interact with people interested in my interests and I even learn a thing or two!
Then it became overwhelming. The trite but true complaint of our connectedness--information overload! I used a reader and Twitter to organize information that I didn't even know I'd love to at least skim. After I felt like I couldn't keep up I found one of a few ways to organize the content even better: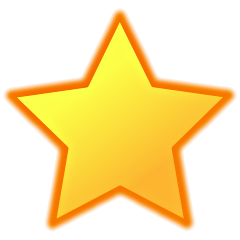 "Favorite." "Starred." These were the oh-so-lucky items and tweets that I found the most intriguing; I would share them, reply to the writer, or just keep it in my treasure chest of content that I'd return to for a laugh or intellectual stimulation.
I got addicted to favorite-ing.
I knew that there were...hundreds of items I marked myself for my own attention. I knew that some of them were too out-of-date to share at this point. I was afraid that I forgot about one item that would have been a great blog post because it hit a point that I've been thinking about for
ever
.
The diet begins
Even in my effort to not be sitting in a chair for more than half of the hours in a day, I first made myself sift through all the tweets I favorited. They weren't as many as I thought would hurt but they did go far back in time. Some were just interesting so I kept them as Favorites. Some were news pieces that were outdated and just weren't relevant to me anymore. I wanted to reply to some but it seemed like it would seem odd to people if I replied to their tweets many months after the fact. But I did reply to some.
I try to be more proactive about what I find interesting. I still star interesting tweets but try to give them attention later that same day or even at the end of the week.
As for my Google Reader, I don't even want to know how many Starred Items I have. I'm intimidated by just looking at the Trends for the past 30 days:
I
have
started dealing with the items I star in a more timely manner. I'm still wondering what those items are that I starred way back in 2009...
Do you have an addiction to "favorite"-ing in your reader, Twitter feeds or even your browser?